We just leveled up the ZingChart library big time with the release of interactive HTML5 maps. We're really excited about the data visualization potential of these maps, especially because they have true latitude and longitude API (many interactive maps are oversimplified and purely shape-based without true geographic points).  Our maps use the same CSS-like JSON syntax that the rest of our library does so there's no steep learning curve.
Interactive HTML5 Map Demos (click image for demo)
HTML5 Chloropleth Map using alpha (transparency) to show data: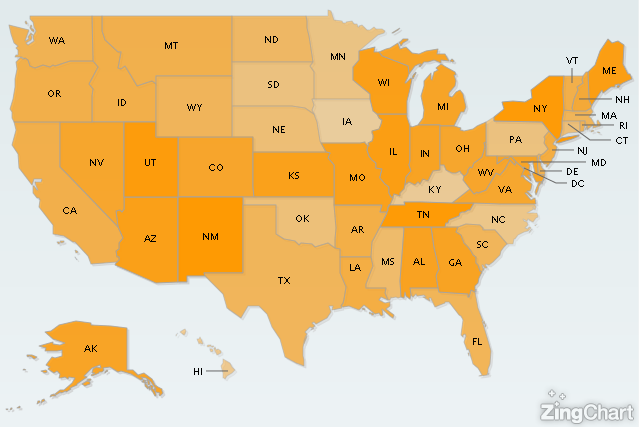 HTML5 Chloropleth Map using colors to show data: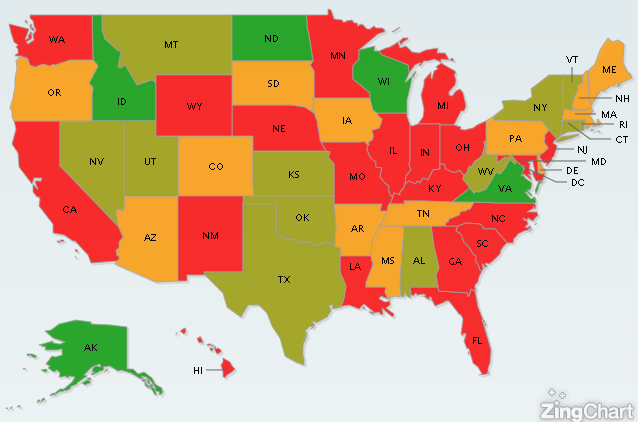 Using the maps API to Place Items on Map: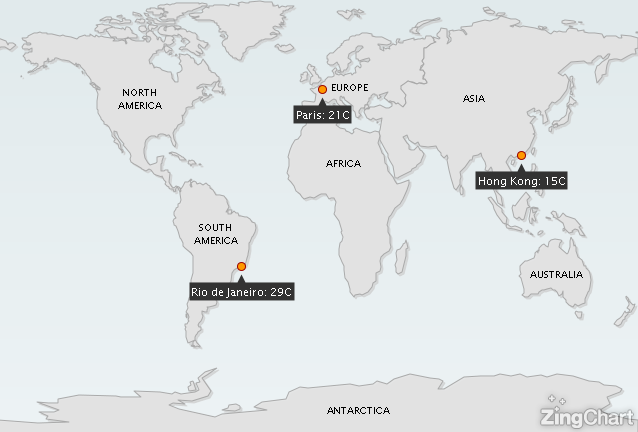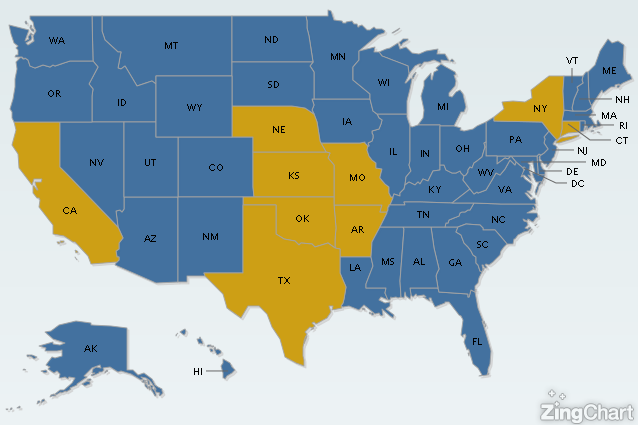 Best of all, the interactive HTML5 maps are available in our public evaluation build, and there is no increase in price for paying customers to get access to the maps. Just download the new build and check out the maps documentation.
A few key pointers about our maps:
True latitude and longitude geographic plotting means you can pinpoint locations via API. (Not your standard photoshopped outline of countries! These are maps the ZingChart way)
Load continents, countries, or states individually or by groups with our available maps configurations.
Customize the look and feel of map items, tooltips, and more with the styling attributes and JSON syntax you already know.
We welcome your feedback and questions regarding this new addition to ZingChart! Thanks for your support!